HYBRID GENERATORS HYB-ENERGY
Single Phase 24V
Conceived for moderate electrical demands, for example houses isolated from the mains, where most electrical appliances are single phase.
 In gas versions, the equipment is especially quiet, something very important in the isolated residential sector.
Likewise, the gas tank could also feed an electric boiler and the kitchen itself, using a single fuel for everything.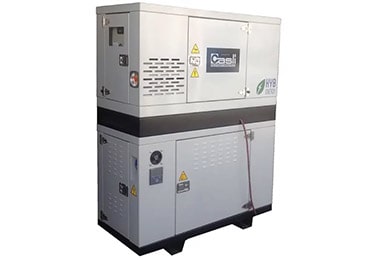 Single Phase 48V
The single-phase 48V equipment integrates 24 2V batteries which gives them a greater accumulation capacity, especially indicated for installations with a continuous consumption such as telephone antennas.
They support a photovoltaic solar support of up to 4.6 kWp with a single regulator.
Technical Data Sheets
Single Phase 24V
Technical Data Sheets
Single Phase 48V